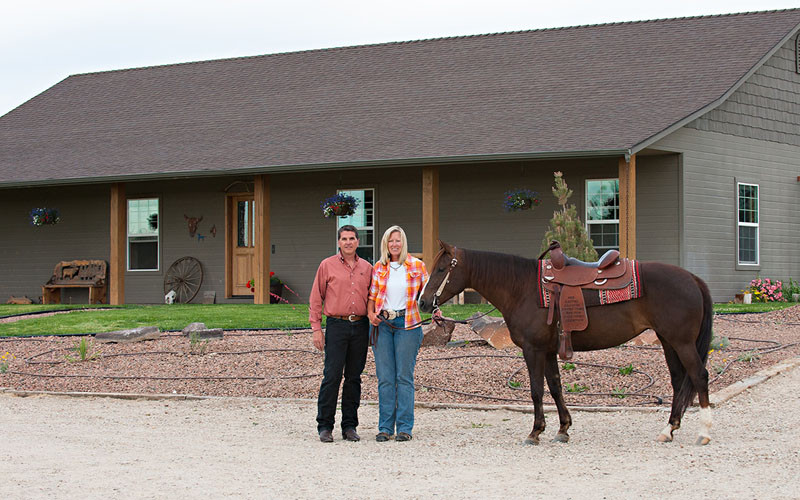 Happy New Year everyone from Sweet Pepper Ranch! I want to take a few minutes to thank those of you visited us this past year—and to let the rest of you know we are looking forward to having you in our future! Matt and I are grateful for you trusting the care of your horses to us. We enjoy providing a healthy, restful experience for both horses and humans here at Sweet Pepper Ranch.
You might like to know about some of the updates we've made recently and plan to do in the near future at Sweet Pepper Ranch:
Expanding our trail obstacle course. We are looking forward to utilizing all corners of our property with unique, interesting and fun trail obstacles. Materials and plans are in the works for log crossings, a water crossing, a balance beam, a teeter, another gate for opening, a deep ditch, a raised back through—and more!
Setting up a second round pen for situations where our 70′ round pen is a little too big or when we need two round pens.
Setting up an electronic cow, for practicing working cows.
For relaxing during your visit here we still have our solar-heated swimming pool, evening bon fires, horse shoe pit, practice roping calf, back patio and wi-fi.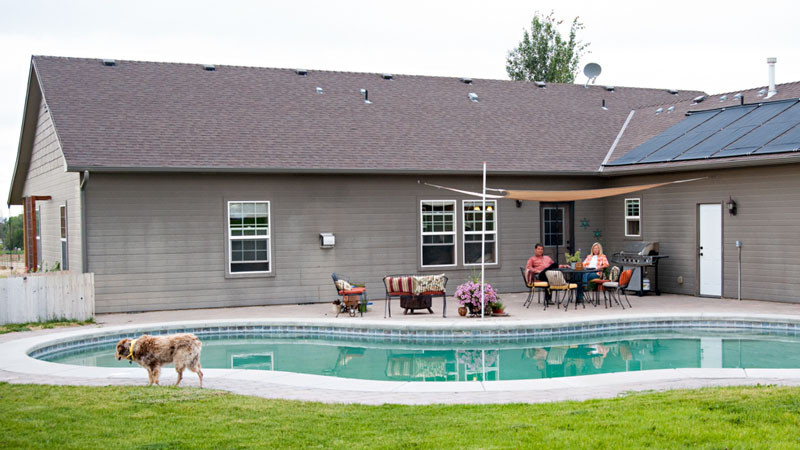 Other venue options available this year include lessons, and property rental for other events. Also arena rental and haul-ins are welcomed. Please contact Alayne for questions on this.
On the esthetic/conservation front, those of you who visited this year might have noticed our xeric (drought-tolerant) wildlife friendly landscaping project in the front yard. We are continuing to work on that, expanding to other parts of Sweet Pepper Ranch. This will lower our water usage, blend in with the surrounding natural landscape and provide a little habitat for native animals such as birds, reptiles and invertebrates. We are quite pleased with what we accomplished this past year!
Photos from this past year are up on the Sweet Pepper Ranch website—look under Photo Album 2014. If you visited this year you might just see your photo there! Like us Facebook for more timely updates.
Sweet Pepper Ranch gift certificates are always available, for any amount. If you are shopping for that hard to gift person please keep us in mind. We look forward to serving you and working with you in 2015.
Happy trails!
Alayne and Matt