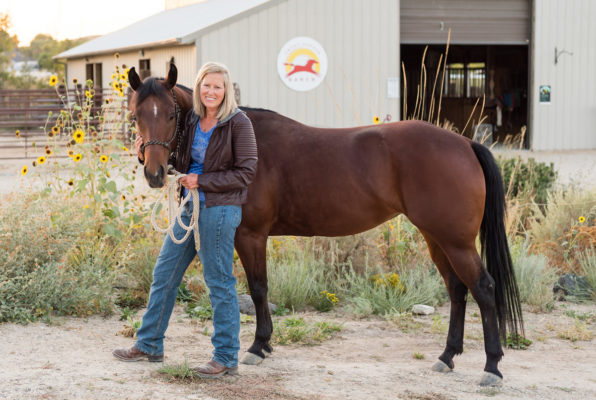 Hello! Thank you for taking time to check out Sweet Pepper Ranch and let me share with you a little bit about our place.
Named in memory of a family-favorite horse of ours who was loved by all, Sweet Pepper Ranch is a small-scale personalized guest ranch in the high desert of southwestern Idaho. We raise Western horses and grass hay as well as work hard every day to run the day-to-day aspects of our eco-friendly horse keeping operation.
Some of the environmentally-sensitive components we showcase include:
pollinator hedgerow for native pollinating insects
drought-tolerant native landscaping
pasture management and rotational grazing
manure composting in cement bins
mud and dust control in paddocks and high traffic areas
a track paddock for horses, landscaped with native plants
an irrigation ditch planted and maintained like a healthy creek
Some of the horse-friendly management techniques we used in the design of our place include:
all stalls have outdoor pens so horses can move freely with excellent ventilation
rubber stall mats for cushioning
corner feeders which allow horses to eat with heads lowered while not feeding in dirt or sand
pesticide-free fly control
rodent control through encouraging barn owls and kestrels
We offer many programs at Sweet Pepper Ranch from training, lessons, and boarding to a bio-secure overnight horse motel to Cowgirl Retreats. This brief video (done by a local TV station) introduces you to Sweet Pepper Ranch.
Our overnight horse motel B&B is for both horses and people and offers a relaxing, convenient place to overnight. We have bio-secure stalling keeps overnight guest horses separate from other horses here. Plus we have two guest rooms in our house for human travelers. Guests enjoy our solar heated pool, outdoor patio and grill, wireless internet, and healthy, continental breakfasts.
We have two private guest bedrooms inside which share a bathroom–plus, we have a cowgirl-sheik glamping tent outside. Sleep peacefully while listening to your horse munching hay and barn owls calling overhead.
Our Sweet Pepper Ranch Cowgirl Retreat, next offered in June 2019, is a long weekend get-away for committed women riders and their horses. Retreats feature either ranch riding or cowboy dressage along with yoga, and meditation–plus gourmet healthy meals, afternoon lectures, pool side relaxing, and evening movie time. Join us for an adult horse camp of learning, relaxing, and horse'n around in a fun, supportive environment.
Horse facilities include individual paddocks with attached runs (12' x 52'), automatic waterers, feeders and rubber stall mats, a 200′ x 300′ outdoor sand arena, a 72' x 120' indoor arena, two round pens (one large), numerous trail obstacles, an outdoor washrack, as well as parking, porta-potty, arena bleachers, and picnic table areas.
Nearby activities abound from visiting rodeos and wineries to trail riding at sunset near waterfalls or hiking painted desert canyons. There are wildlife refuges to visit, hot springs to relax in, wilderness mountains to explore, scenic rivers to raft, railways to travel along–and North America's largest concentration of breeding raptors to dazzle you.
Join us at Sweet Pepper Ranch! Learn more by contacting me at Alayne@horsesforcleanwater.com.
See you down the road!
Alayne