Traveling with your horse? In the area for a show or other event? Going on vacation?
Board your horse with us!
Our California-style Guest Barn, seperate from the Main Barn, is five covered stalls with 50' sand pens, 12′ x 16′ rubber stall mated areas, automatic waterers and feeders. All stalls and paddocks are cleaned daily.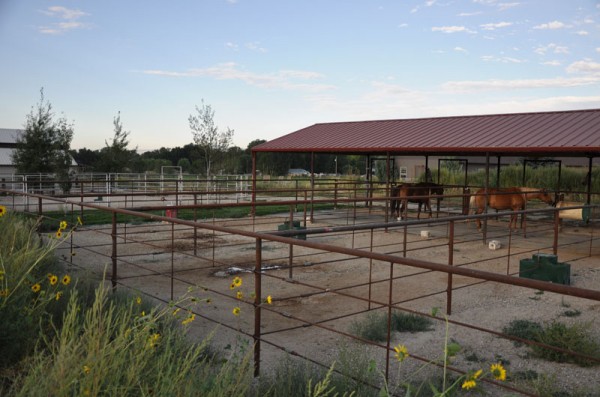 Bedding for indoor stalls is available for an extra charge or you can bring your own bedding if you prefer.