Traveling with your horse? In the area for a show or other event? Going on vacation?
Board your horse with us!
Our California-style Guest Barn, seperate from the Main Barn, is five covered stalls with 50' sand pens, 12′ x 16′ rubber stall mated areas, automatic waterers and feeders. All stalls and paddocks are cleaned daily.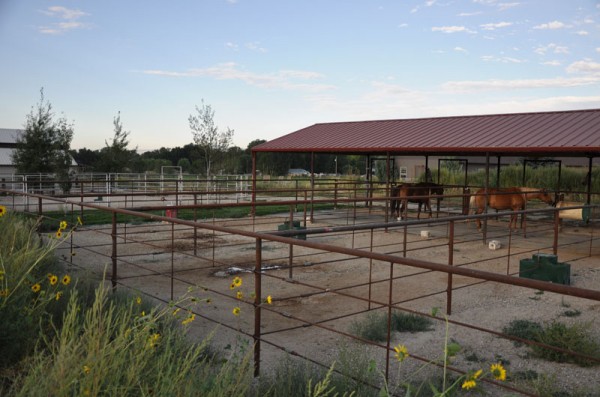 $15/horse/day includes stall/paddock and cleaning, use of arena, round pen and wash rack as well as hay.
Indoor stalls with paddocks in the Main Barn are available for $20/day.
Bedding for indoor stalls is available for an extra charge or you can bring your own bedding if you prefer.